Food security exists when all people have access, at any time, to sufficient, safe and nutritious food, to meet their food needs and preferences, to be active and healthy. The additional food support, in a situation like this, is a great opportunity to improve the health of school-age children and prolong the lives of HIV-positive and elderly people caring for them.
The additional nutritional program contributes to the improvement of the nutrition and quality of life of children, at a critical stage for their growth, as well as their guardians.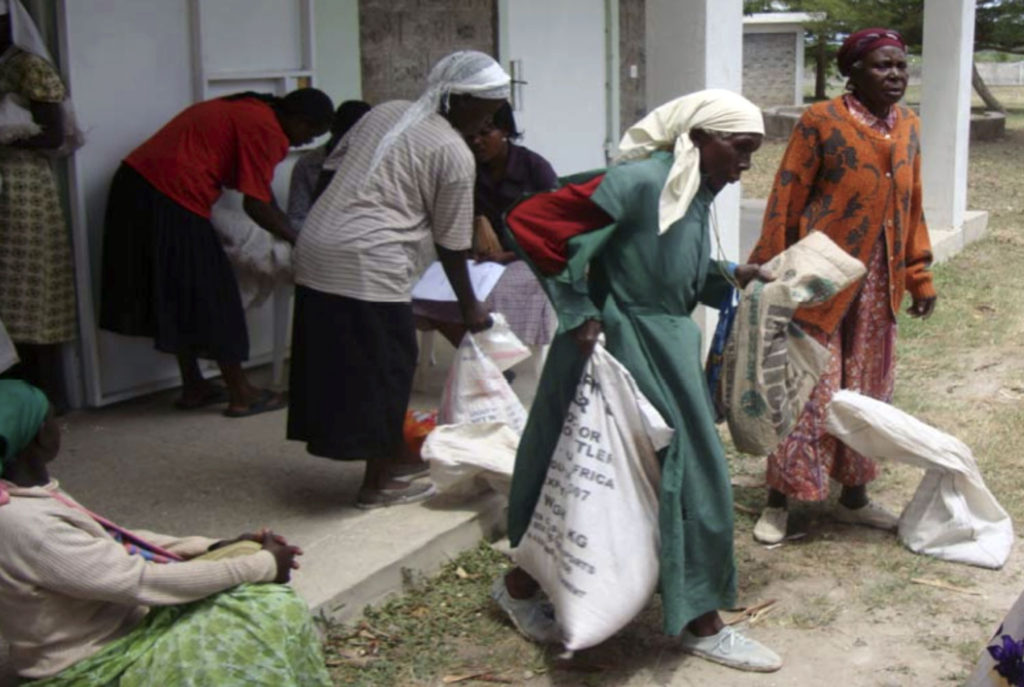 Malnutrition is a major problem for the health and productivity of children and the entire community, as it stops their intellectual and physical growth. Comfortable housing, education and irrigation systems for the fields are vital elements in the battle against hunger and poverty. But the poor, on their own, cannot invest in new structures.
The nutritional program is currently an immediate response to the needs of the most vulnerable, giving them the opportunity to have more time and more resources to build new homes, learn new agricultural techniques, buy new equipment and, Ultimately, build a new future.
Aims of the project
The program aims to provide additional food support to 47 families, for a total of 180 orphaned children, guaranteeing them two meals a day.
Objectives
Give 47 families (180 orphans) access to a fair amount of food per day
Improving school attendance and performance of 180 orphaned children
Prolong and improving the life of guardians
The region where Karungu is located is subject to frequent cases of food shortage because its needs are closely linked to the trend of seasonal harvests: if a season is not positive, it becomes difficult to find the necessary food.
Some families live in the grip of hunger; while the continuing and increasing deaths from AIDS have an increasingly significant impact on communities.
The situation of HIV/AIDS in this area does not reflect the significant decline in the national average, from a peak of about 14% in 2000 to the current 5.1%. In the province of Nyanza, the prevalence of HIV/AIDS is still high and there are estimated to be over 650,000 OVC (Orphans and Vulnerable Children = Orphan and Vulnerable Children), the highest figure in Kenya (NACC 2007).
The community of Karungu hosts approximately 15,000 OVC, their needs have overwhelmed traditional social support systems and these children live in conditions of poverty and food shortage. There is a direct relationship between levels of food consumption and poverty. Only about 23% of Kenya's families have the financial resources to escape from extreme poverty and chronic hunger, while the remaining 77% do not go hungry, but is the segment of the population most at risk in cases of food shortages and famine.