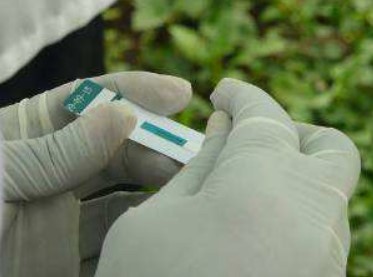 St. Camillus Mission Hospital offre servizi sanitari a prezzi accessibili per la comunità locale. Oltre ai servizi medici che offre, ci sono altri bisogni umani es. bisogni spirituali, sociali e psicologici.
To achieve this the Hospital has spearheaded counseling service by training its personnel in professional counseling. Generally, this department deals with issues and problems related to human growth and development.
Counseling therefore is a mutual relationship between a counselor and a counselee to help the counselee to come up with possible resolutions regarding this particular issue or problem. As regards HIV test, the client is helped to manage his or her health and prevent the spread of HIV.
Clients are reassured that information obtained during the counseling process will remain confidential and that their privacy is respected.
Del resto, il St. Camillus Mission Hospital ha un centro VCT ben consolidato. Il centro è aperto completamente sei giorni in una settimana e i consulenti sono disponibili durante questi giorni. Questo centro VCT è aperto sia per i pazienti interni che per i pazienti esterni e per tutti coloro che sono disposti a conoscere il loro stato di HIV.
There are 15 counselors trained to the certificate level by Kenya Association of Professional Counselors (KAPC). Some of these counselors are working full time in the villages while most of them are within the Hospital setting. This is a team of professionals, warm and friendly. Meet any of us to have a wonderful experience together.
Documents